Sponsors
We would like to show our gratitude to our sponsors who have made this event possible.

Without their generous support we couldn't run a conference to provide us with quality education events like this one.

Please support our sponsors by visiting their trade stands ask their representives for a demonstration or further information.

Obex Medical's objective is to meet the needs of healthcare professionals with the supply of minimally invasive consumable and implantable medical devices which will enable the delivery of the best diagnosis and treatment to ensure better outcomes for patients.
Obex is an industry leader in advancing clinical education, and has a high level of clinical and technical expertise with a strong focus on meeting the changing needs of healthcare in New Zealand. In 2021 Obex joined the Bunzl plc group of companies.

After 40+ years of working closely with New Zealand Hospitals, we understand the unique challenges you face, such as providing your teams with world-class solutions that are easy to use and will deliver the best patient outcomes possible. We provide the healthcare industry with a wide range of medical equipment, including the latest Skytron operating tables, lights and pendants, Anaesthesia carts, stainless steel trolleys and more.
Our philosophy is all about providing world-class medical equipment that is high quality, robust, cost-effective, and easy to use.

We strive to offer maximum value in everything we do.
Founded in Germany in 1839, and with over 66,000 employees in 64 countries, B. Braun is one of the world's largest medical technology companies, specialising in solutions related to regional anaesthesia and pain therapy, infusion therapy, orthopaedics, neurosurgery, extracorporeal blood treatment, spine surgery, wound management, and surgical technologies. Through constructive dialogue, B. Braun develops high quality product systems and services that are both evolving and progressive. B. Braun Australia has been operating since 1982. With its constantly growing portfolio of effective medical care solutions, B. Braun Australia and New Zealand makes a substantial contribution towards protecting and improving people's health around the world. For more information, please go to https://www.bbraun.com.au/en.html

Since 1945, the German KARL STORZ family company has grown into a global manufacturer and distributor of endoscopes, medical instruments, and devices. With a New Zealand subsidiary now located in Auckland, we have territory managers available nationwide.
In recent decades, KARL STORZ developments have decisively shaped airway management in anaesthesia, intensive care, and emergency medicine. KARL STORZ endoscopes help minimise complications while ensuring optimal visualisation of the anatomy, particularly in the complex area of unexpectedly difficult airways.
Choice Changes Everything - Our product range features the new C-MAC® High Definition series, including Video Laryngoscopes and Flexible Intubation Video Endoscopes - both re-useable and single use.

At Fisher & Paykel Healthcare are a leading designer, manufacturer and marketer of products and systems for use in acute and chronic respiratory care, anaesthetic support, and the treatment of obstructive sleep apnea. Driven by a strong sense of purpose, we are working to improve patient care and outcomes through inspired and world-leading healthcare solutions. The needs of our customers and their patients drive everything we do. We call this commitment Care by Design. Product innovation has been the cornerstone of our success since 1969, when our first prototype respiratory humidifier was developed. Today, we are still striving to lead the way in the development of medical devices and technologies by continuously improving our products, pioneering new therapies, and changing clinical practice.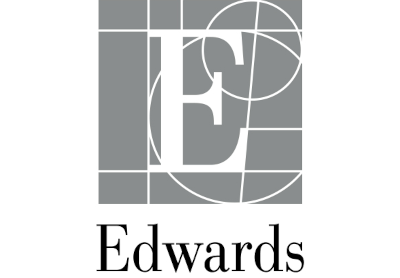 Edwards Lifesciences is the global leader in patient-focused medical innovations for structural heart disease, as well as critical care and surgical monitoring. Driven by a passion
to help patients
, the company collaborates with the world's leading clinicians and researchers to address unmet healthcare needs, working to improve patient outcomes and enhance lives.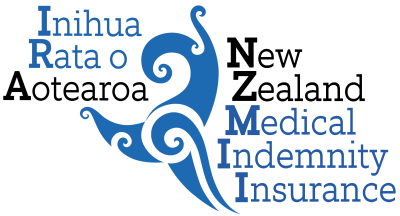 NZMII started at the request of the New Zealand Resident Doctors Association to provide medical malpractice and liability cover to its members from a New Zealand owned and operated company.
On 9 December 1999, we were incorporated to underwrite professional indemnity insurance for New Zealand medical and health workers.
NZMII:
– 100% New Zealand owned and operated.
– Affiliated with the New Zealand Resident Doctors Association.
– Provides guaranteed insurance cover.
– Provides expert medico-legal advice to health practitioners.
– Provides fast online cover


FUJIFILM Sonosite, Inc., the world leader in bedside and point-of-care ultrasound (POCUS), delivers solutions that meet the imaging needs of the medical community. Headquartered near Seattle, the company is represented by a global distribution network in over 100 countries. As a recognized market leader, Sonosite continues to earn worldwide recognition for its innovative product line, educational programs, and advocacy for a broader understanding of ultrasound's many benefits.



InterMed is a well-established distribution company which has been supplying the healthcare markets in New Zealand and Australia for over 40 years. We are proud to partner with a broad range of international and local suppliers to access well respected brands and quality products for our customers and their patients.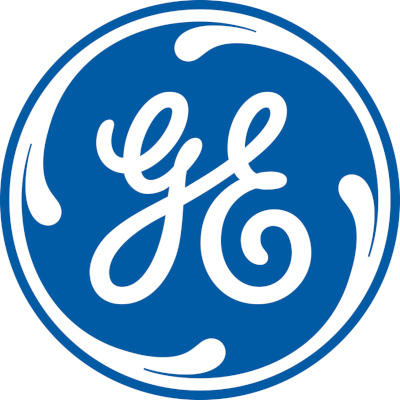 As a leading global medical technology, diagnostics and digital solutions innovator, GE Healthcare enables clinicians to make faster, more informed decisions through intelligent devices, data analytics, applications and services, supported by its Edison intelligence platform.
With over 100 years of healthcare industry experience and around 50,000 employees globally, the company operates at the centre of an ecosystem working toward precision health, digitizing healthcare, helping drive productivity and improve outcomes for patients, providers, health systems and researchers around the world.
We embrace a culture of respect, transparency, integrity and diversity.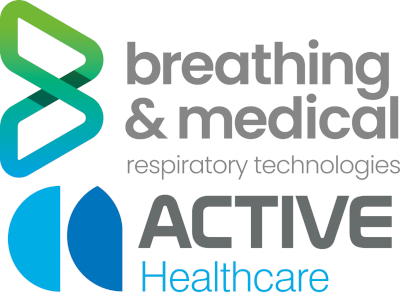 Breathing and Medical supply class leading respiratory solutions as well as a full service sleep clinic for treating OSA.
Active Healthcare are dedicated to providing premium healthcare equipment solutions from ICU beds to falls recovery, to prone face equipment.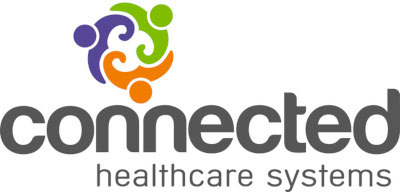 Connected Healthcare Systems is proud to be supporting NZATS 2022! Come and have a chat with the team about the Mindray monitoring and anaesthesia products.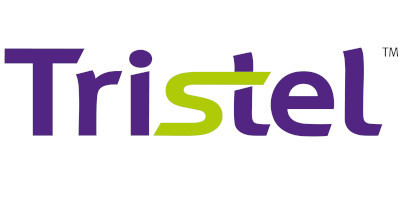 Tristel is the global leader in chlorine dioxide disinfectant solutions for infection prevention and contamination control. Tristel products are designed to clean and disinfect medical devices including ultrasound probes, intubation blades and other semi-critical non channeled endoscopes. Chlorine dioxide is a broad-spectrum biocide with proven activity against bacteria, viruses, yeasts, mycobacteria, and bacterial spores. Chlorine dioxide has a proven public record of being a high-level, sporicidal disinfectant that is effective with contact times as short as 30 seconds. Tristel also supply daisygrip, an innovative and unique reusable hygienic tourniquet with a self-finding magnetic buckle, making closure faster, easier, and able to be completed with one hand.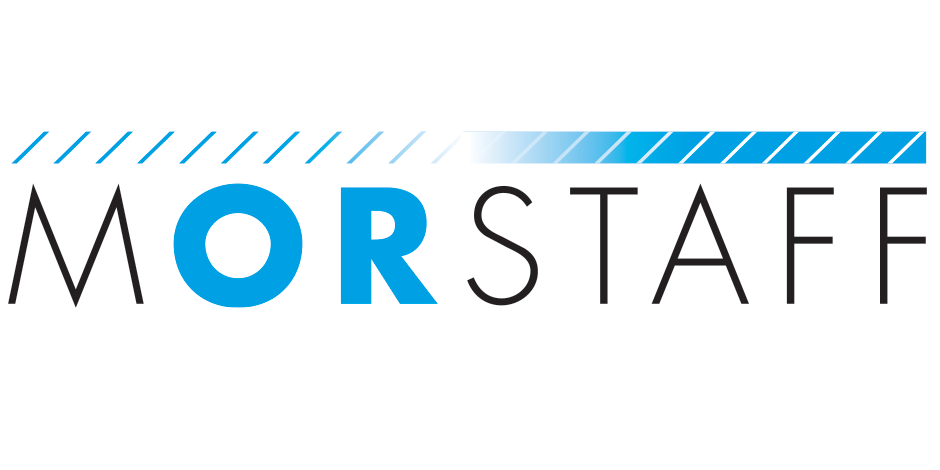 "mORstaff has been a leader in placing Anaesthetic Technicians across New Zealand for over 12 years. We are partnered with over 80 hospitals and private medical centres; mORstaff has the network to best fit your needs as a contractor.From sporadic shifts once a month, to full time long term bookings – our commitment is to meet the needs of our contractors whatever they may be. New Zealand owned and operated, we have a dynamic and growing team – placements are our passion and mission. Touch base today and let's get your career moving."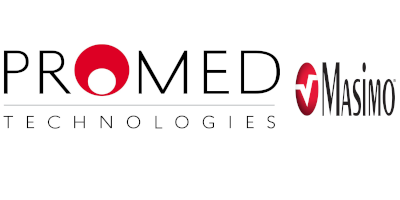 As a New Zealand owned company, Promed Technologies is well known in the market as the
distributor for the Masimo range of products. Masimo has extended from gold standard pulse
oximetry into Brain Function Monitoring and offers a range of exciting clinical parameters
including next generation Sedline EEG, O3 cerebral oximetry, ANI nociception and non-invasive Hb
monitoring on one platform. Additionally, Promed supplies mounting systems, carts and patient
warming mattresses into the theatre space. Promed prides itself on providing quality products
with a high level of customer service.